OmniSense is a Leader in Real-Time, Web Based Remote Monitoring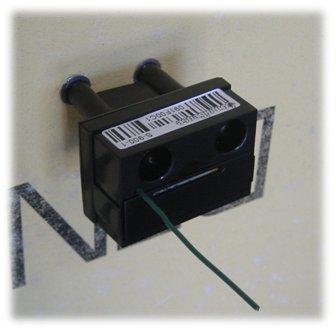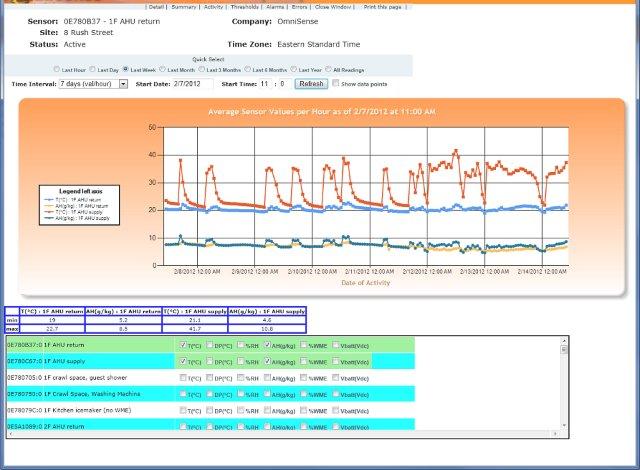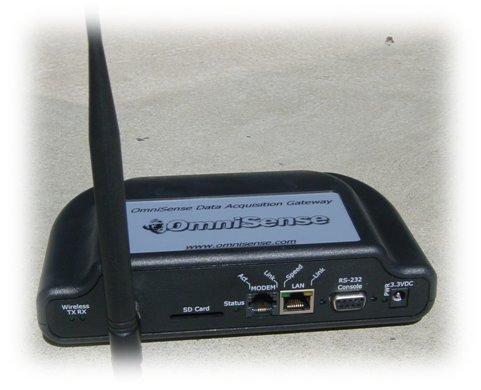 OmniSense is a leader in real-time, web based remote monitoring solutions. Dataloggers are so 90's! Don't you want to see your data in real-time without having to manually retrieve a datalogger and download its data using proprietary software? You can! With OmniSense's powerful web based user interface users have instant access to real time data from any web browser in the world. All of our sensors are wireless and are powered by a long life lithium battery which typically provides 15+ years of service. Users can configure custom alarm thresholds for all sensor data and receive real time alarm messages by email or text message.

We offer a broad range of wireless sensors including application specific sensors such as our S-900-1 wireless moisture sensor which monitors Temperature, %RH and %MC (Moisture Content) or our S-8 general purpose wireless Pulse or Event Count sensor which can interface to any pulse output device such as tipping bucket rain gauges, anemometers, water meters or gas meters. With our new S-6-15 sensor, a 15 channel AC Power meter sensor, the entire building envelope performance can be monitored. The S-3 SONAR distance sensor monitors fluid levels in tanks. The S-9 interfaces GE Sensing's VentoStat to our monitoring system for monitoring CO2, Temperature and Humidity. The S-14 Weather Station sensor monitors Wind Speed, Wind Direction, Solar Radiation, and Rainfall. All of our sensors are compatible with our G-900-2 family of internet gateways. The gateways send data in real time to our web site or can be used in datalogging mode with internal FLASH storage for up to 64,000 sensor readings. Gateways can connect to the internet through a Ethernet LAN connection, cellular modem, dial up or even satellite data connection. All of our products are FCC and CE approved for use in North America and the EU and our web site allows users to specify their preferred units (metric or English) as well as their time zone. Don't see the sensor you are looking for? Call us as we are often able to add a new sensor in days.